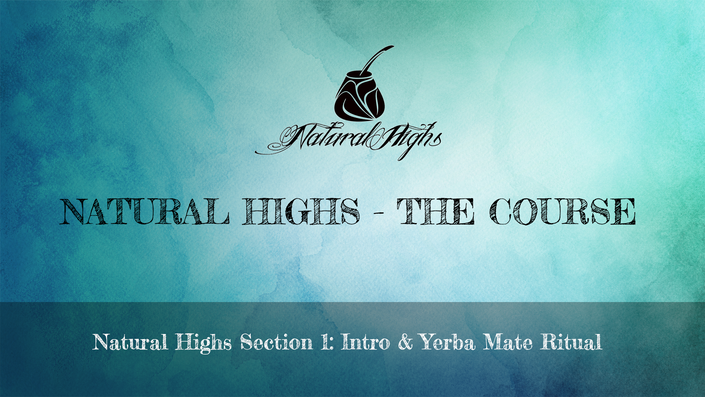 Natural Highs Section 1: Intro & Yerba Mate Ritual
Learn about healthy lifestyles as an alternative to substance use and/or addictive behaviors of all kinds.
Welcome to the free introductory class of Natural Highs - Healthy Alternatives to Drugs and Alcohol.
In this class you will attend the first out of the 7 week
Natural
Highs
course. You will learn about:
- Brain chemistry of substance use, addiction and "
Natural
Highs
" lifestyles
- Difference between creative rituals vs. unconscious addictions
- Brain development, habits & addiction
- Herbs that support vs. imbalance brain chemistry
- Healthy strategies for managing challenging emotions that underlie addictive tendencies
TESTIMONIALS:
"First of all, I wanted to thank the Peer Mentors for speaking at our workshop on Saturday. The Natural Highs program was one of the top presentations on our feedback survey and that was due to the professionalism and honesty of your Peer Mentors. They added valuable information to the workshop and I really appreciate their willingness to speak.
If our students can ever do anything for the program, please do not hesitate to contact me. I hope that our paths will cross again in the future and I want to commend everyone again on an amazing contribution to our workshop.
Sincerely,
Meghan"
Meghan Epstein
MA Candidate, Counseling
University of Colorado Denver
"It was a great pleasure having Avani and her Peer Leadership students present Natural Highs to my Drugs, Brain, and Behavior class at CU Denver. I was especially impressed with how mature, poised, and articulate these high school kids are. I also greatly appreciated the sacrifices they made in order to give the presentation: getting up at the crack of dawn to haul all of their gear (hot water heaters, tea cups, tea, etc.) on the RTD bus from Boulder to Denver at 6:30 am—and then walking 20 minutes from the bus stop to the classroom on one of the coldest days of the year. They not only managed it but somehow did it all quite cheerfully! My students were
also very impressed with the presentation, writing me afterwards that it was "meaningful", "very nice", "cool", "fun", "interesting", and "awesome."
Brad Rikke, PhD
Professor
CU Denver
"Thank you for your open invite for me to attend your class. I was so impressed with the energy in the room, with the easiness with which you run it, and the brilliance of Kyle, your peer mentor. These kids are so lucky to have a place where they can discuss matters that are close to their hearts, buzz their minds, and confuse their lives. And to get to do it in such a wonderful, friendly, intimate, and safe environment is an amazing gift. Thank you for daring to dream, and execute, such an innovative and successful program!"

Nili Feingold, Director
Juvenile Diversion Program
Boulder County District Attorney's Office


"Thank you for the wonderful presentation that you made to our students last week. I have
heard a lot of great feedback from several of our teachers, that because of your presentation,
they now had a great tool in communicating with the students about creating positive versus
negative "highways". You have a magical and powerful presence, and I look forward to
working with you more."
Joy Chapman
September School
Teacher and After School Program Coordinator

"Avani Gudrun Dilger's Natural Highs program had a profound impact on my life work and recovery path. Traditional Yerba Mate circles while participating in embodied learning, and hands-on understanding of neuroscience to support individual and community healing affected by addiction. I highly (no pun intended) recommend this if you are in the Boulder/Denver area to check it out, or if you know of any young adults who may be interested in understanding the impact of community ritual on addiction-recovery. I appreciate you very much Avani, thank you for all that you do!"
Rebecca Mitra Cummings, Naropa graduate
Curious about the next steps?
Want to learn more about the brain chemistry of substances, healthy alternatives, creative stress management, and herbs that are truly good for you?
Full Course Description
Do you know that drugs and alcohol over time destroy the feelings you love the most? What happens when we manipulate our bodies and minds with substances? Are there other, more intelligent ways to work with our brain chemistry? Knowing that drugs and alcohol are always just substitutes, the question arises: How can we experience "the real thing" – altered states of consciousness, deep connection, inspiration, bliss, … in ways that strengthen rather than destroy the delicate balance of our body's own chemistry.
The class invites you to discover healthy rituals, cutting-edge research on brain development, body-mind experiments, acupuncture, non-judgmental dialogue, herbs that are truly good for you, and inspiration to examine your own relationship to substances.
Objectives/Goals
To develop a working knowledge of the biochemistry of addiction and recovery in order to understand the benefits of a healthy, sober lifestyle
To understand that substances and addictive behaviors are always substitutes and to learn to identify needs that underlie cravings
To learn and practice holistic strategies for cravings, recovery and a healthy, sober lifestyle
To learn and practice body-mind techniques that support relaxation, healthy coping skills for challenging emotions, and wellness
To learn and practice body-mind techniques and ritual for accessing altered states of consciousness
To experience different methods of creative expression (art, movement, creative writing) in order to fulfill deeper needs and integrate experiences from altered states of consciousness

This course is strictly educational and does not intend to substitute for psychotherapeutic or medical treatment. Participants are advised to consult with treatment professionals regarding all medical or psychological issues. The facilitators are not rendering any professional advice or services to the participants. Neither Naropa University, nor the facilitators shall be responsible or liable for any loss, injury, or damage allegedly arising from any information or activity offered in this course. As a participant in this educational workshop, you always have the choice to what level you participate in all activities offered.
copyright: Copyright © 2019 by Natural Highs. All rights reserved. You're welcome to use this course for personal use, and to share it with friends and family. This course does not authorize anyone to teach this material, distribute this content or any part of it, in any form, for commercial use. A facilitator training is in progress. Feel free to contact us at naturalhighs.org if you're interested in becoming a Certified Natural Highs Facilitator.
Your Instructor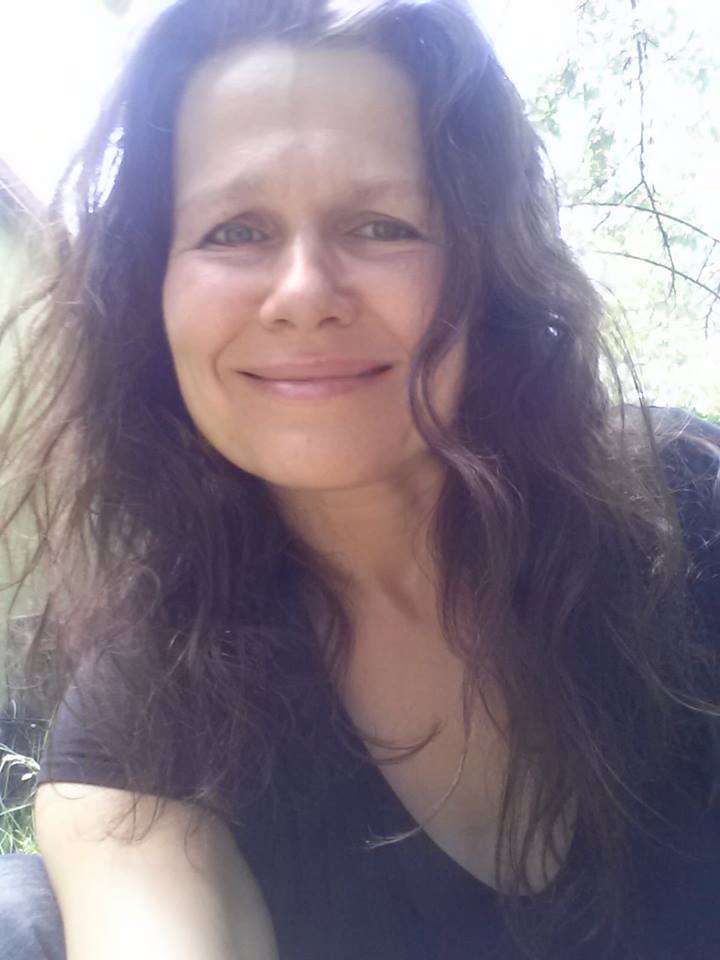 Avani Gudrun Dilger is a Licensed Professional Counselor, a Certified Addiction Counselor Supervisor, a Somatic Psychotherapist, an Acupuncture Detoxification Specialist, and a Motivational Interviewing Trainer, who specializes in substance abuse prevention and treatment with adults, teens and their families. Avani has an extensive background in research, training, and clinical practice in traditional and alternative approaches to substance abuse prevention and treatment. She is the founder and coordinator of the "Natural Highs – Healthy Alternatives to Drugs & Alcohol" Program, an integrative substance abuse prevention and intervention program for teens that includes interactive classes, a peer mentor program, and parent education. In addition to facilitating the Natural Highs program at several high schools in Boulder, Avani teaches Natural Highs at Naropa University in her capacity as Adjunct Professor and works as a substance abuse counselor with teens, families and adults in Boulder. She has been leading Motivational Interviewing trainings nationwide in Criminal Justice, Mental Health, and Substance Abuse and is a member of the international Motivational Interviewing Network of Trainers (MINT).
Course Curriculum
Natural Highs Intro & Yerba Mate Ritual
Available in days
days after you enroll
Frequently Asked Questions
When does the course start and finish?
The course starts now and never ends! It is a completely self-paced online course - you decide when you start and when you finish.
How long do I have access to the course?
How does lifetime access sound? After enrolling, you have unlimited access to this course for as long as you like - across any and all devices you own.
What if I am unhappy with the course?
We would never want you to be unhappy! If you are unsatisfied with your purchase, contact us in the first 30 days and we will give you a full refund.